Unfortunately, there are no products in this category yet. In the meantime, check out our other product categories, or use the search function.
Our Featured Collections
Bridgetown Bed
Casual elegance at its finest, that's Bridgetown. Cottage style with a sophisticated touch that is refined and breezy at the same time.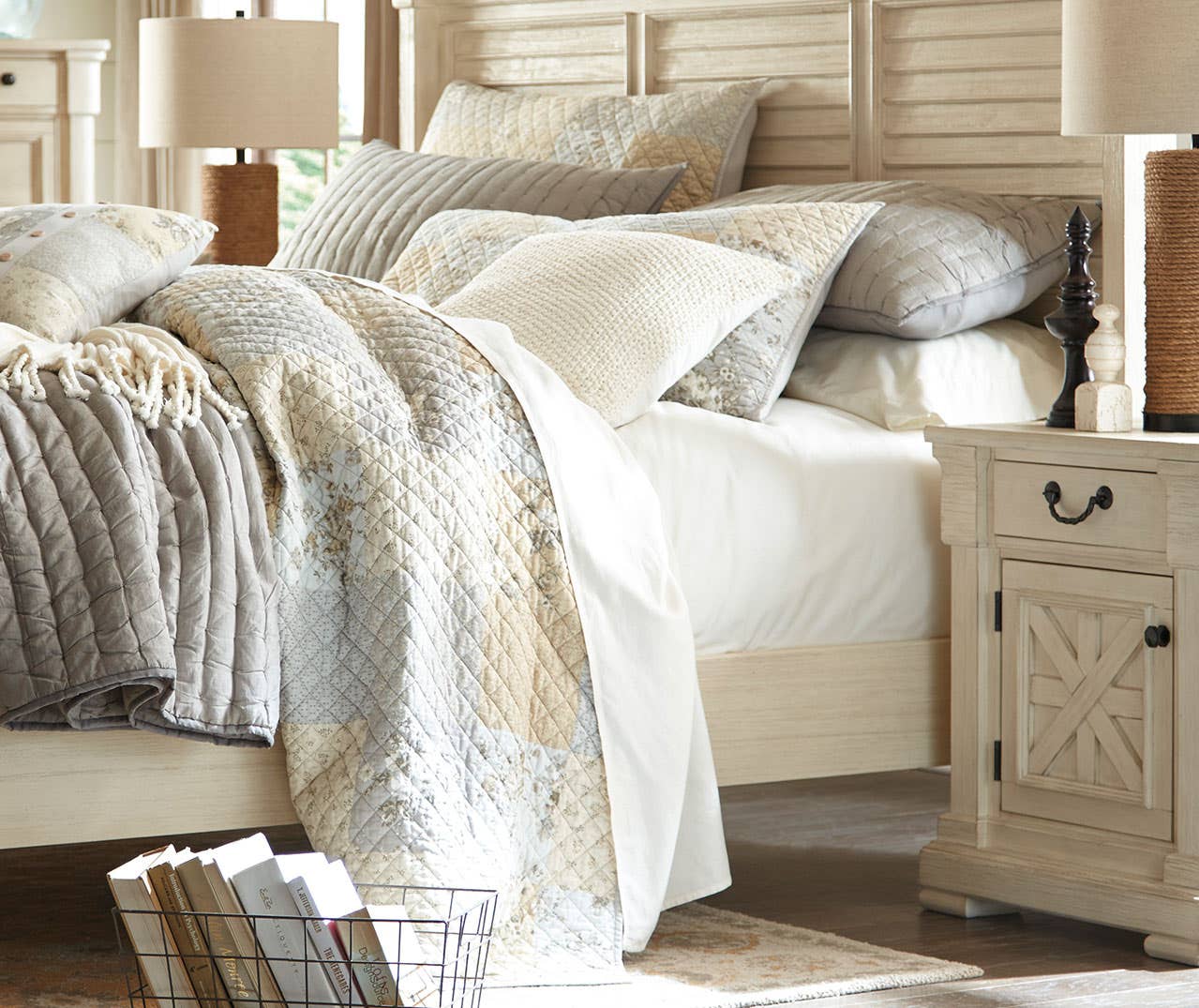 Hawthorne Beds
Rustic with a romantic twist, Hawthorne's cottage-chic design is the perfect neutral, warming addition to the home. Aged iron accents tie together the look with a true nod to vintage appeal.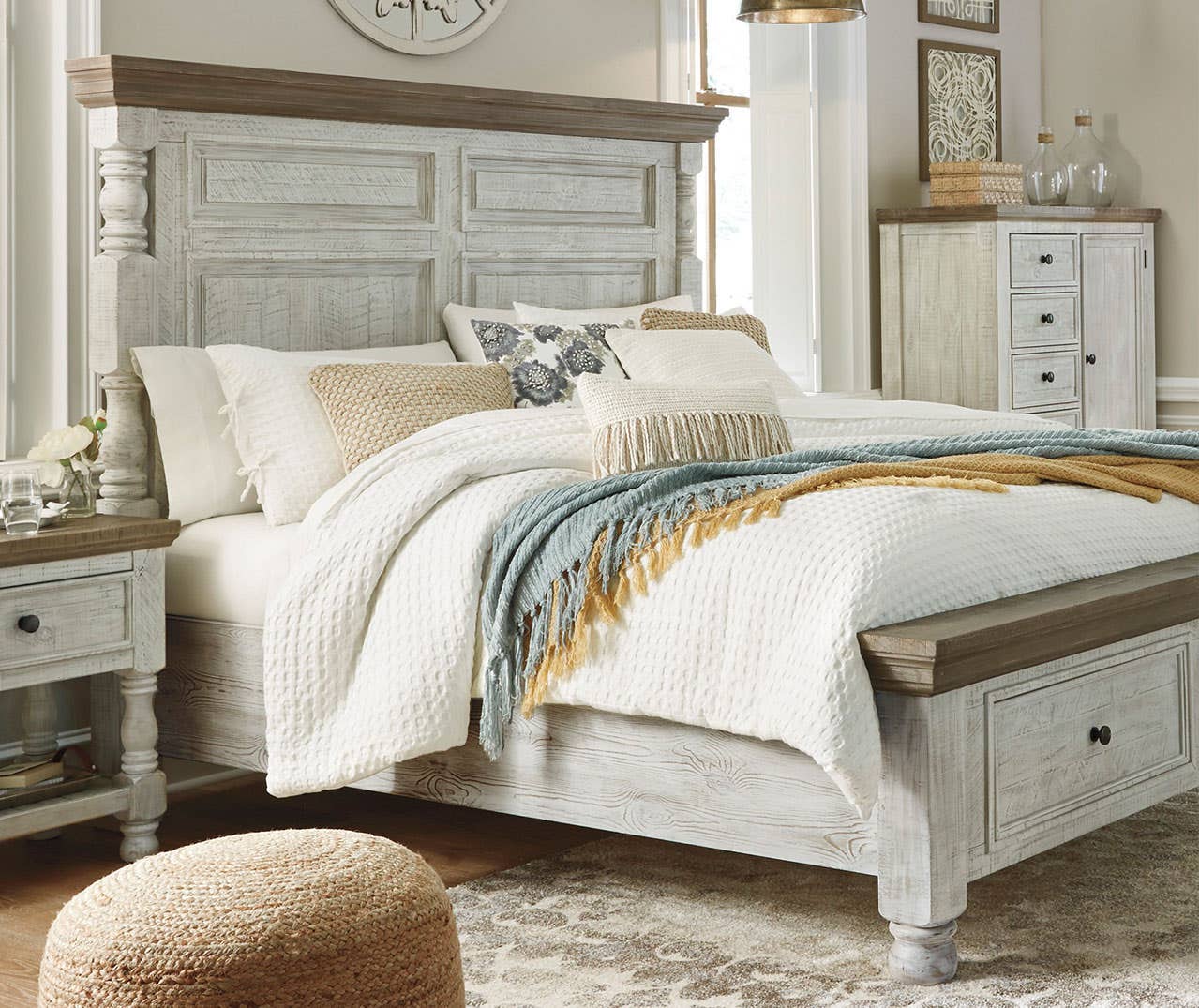 Jericho Beds
The distressed and weathered grey finish of Jericho makes for a beautiful and charming spin on traditional living design.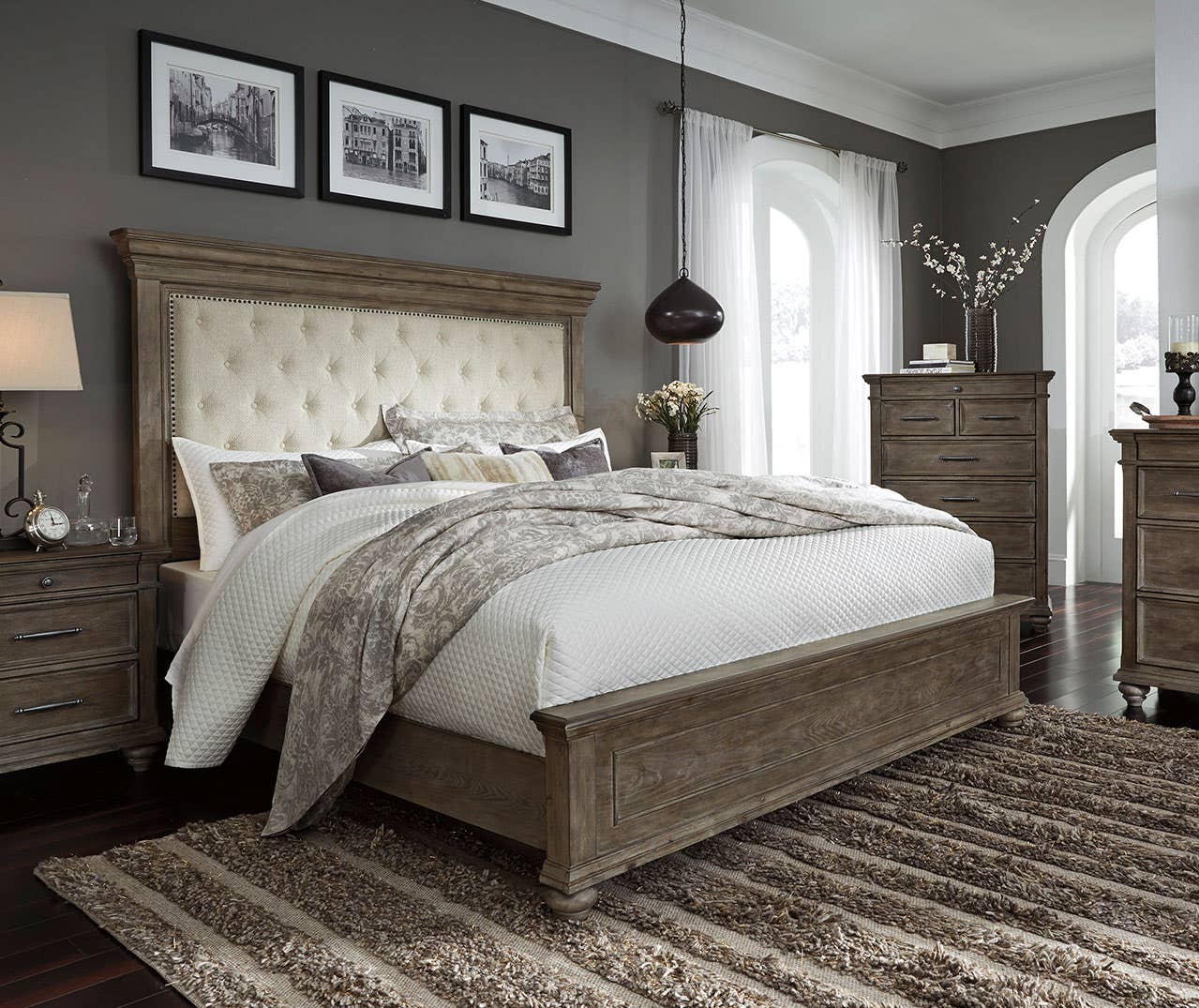 Create an Oasis With Bedroom Furniture in Brisbane
Creating the perfect private sanctuary starts with exquisite bedroom furniture. Whether you're looking for a serene escape from the hustle and bustle of everyday life or a modern retreat, we can help create your ideal space. From luxuriously upholstered headboards to stylish dressers, there are countless ways to customise your oasis to meet your style and comfort needs.
When choosing the right pieces to make a comfortable place to sleep, quality matters and impacts comfort. We recommend looking for high-quality craftsmanship in materials such as solid wood that will last for years and age well within your space.
Test Our Mattresses & Bedroom Furniture in Our Brisbane, Gold Coast or Townsville Showroom
Test out the complete range of mattresses and bedroom furniture in our Brisbane, Gold Coast, and Townsville showrooms. Our friendly team will take you through your options and answer any questions about our products.
You can select from our stylish bed frames to luxurious mattresses and vanity with stools, amongst other items. There's something for everyone in our well-stocked showrooms. Whether you're looking for a simple single or double-bed mattress or something more extravagant, we have it all in-store to see in person or browse online.
Experience first-hand the comfort level of each mattress and the aesthetic appeal of each bedside table, chest of drawers and vanity from our collection! We guarantee that no matter the style or size you choose, you will experience the quality craftsmanship of every item we offer.
Find Relaxation With Our Selection of Bedroom Furniture on Sale
Are you looking for the perfect way to unwind after a long day? Look only as far as our website and our Brisbane, Gold Coast, and Townsville showrooms, where the prices are affordable and we regularly hold sales. From comfortable mattresses to stylish nightstands, we have everything you need to create a relaxing atmosphere in your home.
With many options available, you can easily find the perfect pieces for your unique space. We strive to offer unbeatable prices with special discounts that make it easier than ever for you to get what you need. Whether you're shopping for an entire suite or some accent pieces, we have something within your budget.
Whether you visit us in-store or online, our helpful customer service representatives are always available to answer any questions or help guide you through the buying process.
Buy Online for a Designer Look
Buying online from our store is a great way to save money and get all you need for a good night's sleep. Shopping online can also be convenient and allow you to find unique items that you wouldn't be able to find in any store.
When you choose the convenience of buying online, you know you will find a selection of pieces that fit within your budget and style. You can expect us to get the perfect designs to you quickly at great shipping rates.
Our fully assembled and quality-checked items for sale are truly amazing. Check out our showrooms or browse online to make a purchase.